oct 27, 1528 - 1528 AD, Rome, Italy. The Courtier.
Description:
Baldassare Castiglione wrote a book called The Courtier that taught how to become such a person. A young man should be charming, witty, and well educated in the classics. He should dance, sing, play music, and write poetry. In addition, he should be a skilled rider, wrestler, and swordsman.
Added to timeline: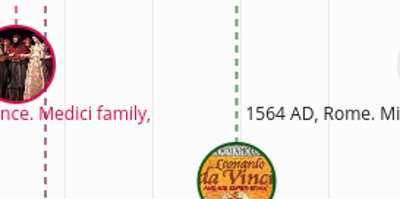 Renaissance Timeline
For world history class, 4B.
Date:
Images: