jan 11, 2012 - Bomb Kills Iranian Nuclear Scientist in Tehran
Description:
A bomber on a motorcycle kills a 32 year old scientist that supervises a nuclear plant. Iran blames the U.S. and Isreal for the attack.
Added to timeline: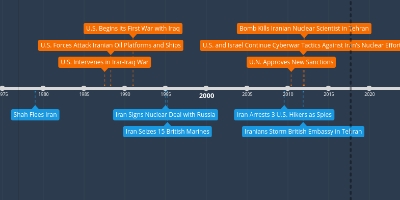 Iran Timeline Tyler Archer
A timeline describing the history of the U.S. and Iranian te...
Date: