apr 5, 1995 - Iran Seizes 15 British Marines
Description:
Beginning on March 23, 15 British Marines were captured and taken prisoner in the waters of Shatt al-Arab, near the Persian Gulf. They were released in early April.
Added to timeline: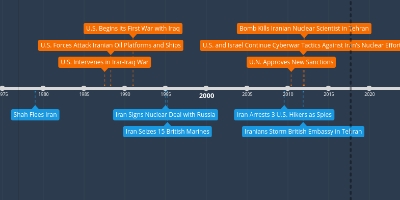 Iran Timeline Tyler Archer
A timeline describing the history of the U.S. and Iranian te...
Date: