jan 9, 1995 - Iran Signs Nuclear Deal with Russia
Description:
Iran states it has signed a nuclear deal with Russia to complete a nuclear power plant, which is nearest the center for nuclear weapon production. Iran denies a report that it may be less than 5 years away from making nuclear weapons.
Added to timeline: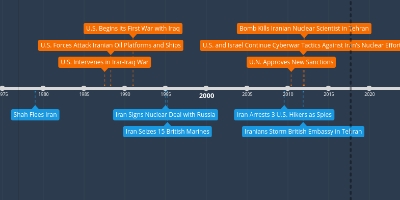 Iran Timeline Tyler Archer
A timeline describing the history of the U.S. and Iranian te...
Date: