9h 16min, sep 20, 1792 y - Battle of Valmy
Description:
The battle of Valmy was the first major military victory for France against the combined Austro-Prussian army. In it, the Prussian army was temporarily routed after being crushed by the French artillery squadrons. The battle reignited the French spirit and showed the French people that their armies could win against the Prussians and Austrians.
Added to timeline: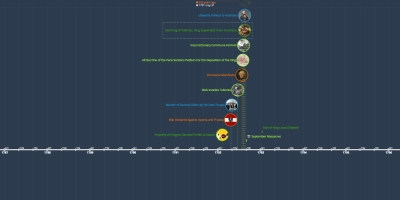 French Revolution - 1792
(Robespierre, Danton, and Lafayette are listed earlier on th...
Date:
Images: