jan 8, 1827 - Massachusetts Requires Towns of More than 500 Families to Have a Public High School Open to all Students
Description:
This event is an even bigger push towards mandatory secondary education. Not only is it required to have a high school in the town, but the school itself must be open and accessible to all students who wish to attend.
Added to timeline: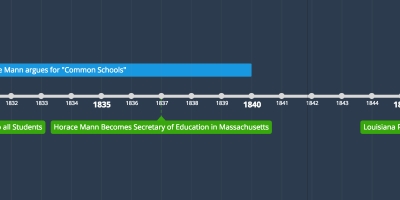 What Have We Done to Make Education More Accessible?
Date: