jan 1, 879 - Musica enchiriadis & the eight church modes.
Description:
One of the most important treatises (writings for church musicians about how to notate, read, classify, and sing plainchant, improvise, or compose polyphony) of the ninth-century. It described the eight church modes as a system that helped to learn and memorize chants. The modes are differentiated by the arrangement of whole a half steps in relation to the main note in the mode and usually the last note in the melody. Now named from the Greek tradition, the eight church modes are ionian, dorian, phrygian, lydian, mixolydian, aeolian, locrian.
Added to timeline: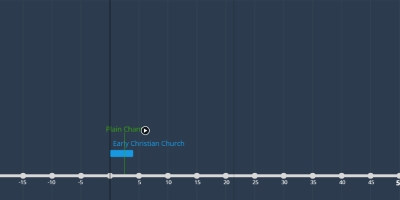 History of Music in Christian Worship
IN PROGRESS: An attempt to place significant musical events,...
Date: