apr 13, 1742 - Premiere of Handel's "Messiah"
Description:
In 1741, G.F. Handel composed the oratorio, in English, "Messiah." Written from a scriptural text by Charles Jennens from the King James Bible and from the version of the Psalms included in the Book of Common Prayer, "Messiah" is an extended reflection on Jesus as the Messiah. A year after its composition, it was premiered for the first time in Dublin, Ireland. The work is originally for a small number of vocalists and instrumentalists, and it was not until after Handel's death that it was remastered for performance on a much larger scale. "Messiah" is divided into three parts beginning with prophecies by Isaiah and concluding with the victorious defeat over death and Christ's glorification in Heaven. This is certainly a monumental moment in the history of church music world wide. Attached is the entire work.
Added to timeline: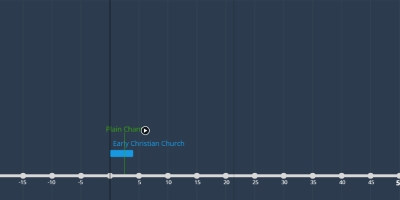 History of Music in Christian Worship
IN PROGRESS: An attempt to place significant musical events,...
Date:
YouTube: