dec 29, 1890 - December 29, 1890: The Battle of Wounded Knee
Description:
US Calvary troops went into the camp to disarm the Lakota. A deaf tribesmen named Black Coyote was reluctant to give up his rifle, claiming that he had paid a lot for it. A scuffle over the rifle had started, which caused Lakota to draw their weapons and open fire on the Calvary Regiment.
Outcome: US victory. 150-300 Indians were killed.
Importance: battle brought the Indian wars to an end
Added to timeline: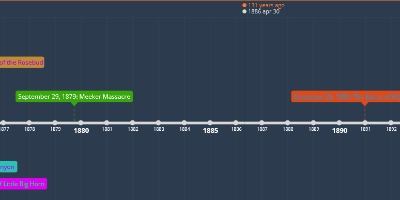 Indian wars Corrupt or Correct?
Date: