dec 21, 1866 - December 21, 1866: Fetterman Massacre
Description:
The warrior crazy horse had killed over 80 men. All 81 men under the command of Captain William j Fetterman were killed by the Indians.
Outcome: Indian victory. 81 killed.
Importance: The worst military disaster ever suffered by U.S. Army on the Great plains.
Added to timeline: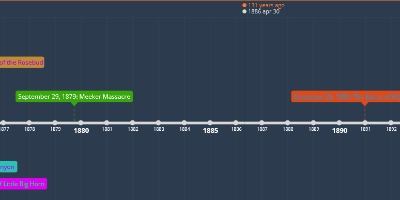 Indian wars Corrupt or Correct?
Date: