jun 25, 1876 - June 25, 1876: Battle of Little Big Horn
Description:
Also known as Custer's Last Stand, this was an armed engagement between combined forces of the Lakota , Northern Cheyenne, and Arapaho tribes against the 7th Calvary Regiment of the United states.
Outcome: Indian victory. 31 warriors were killed. 6 women, 4 children were killed. 268 US army soldiers were killed. 49 were wounded.
Importance: Most significant action of the Great Sioux War of 1876.
Added to timeline: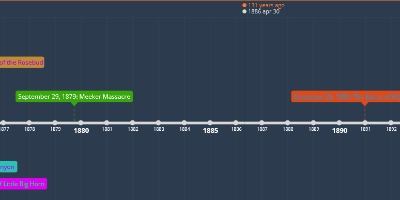 Indian wars Corrupt or Correct?
Date: