jun 17, 1876 - June 17, 1876: Battle of the Rosebud
Description:
In the Montana Territory between the United States Army and its Crow and Shoshoni allies against a force consisting mostly of Lakota Sioux and Northern Cheyenne Indians. The Cheyenne called it the Battle Where the Girl Saved her Brother, because of am incident during the fight involving Buffalo Calf Road Woman.
Outcome: Indian victory. 28 men were killed with 46 wounded in the US army. The crow lost 5 men and the Shoshoni lost 8.
Importance: showed the betrayal of Indians.
Added to timeline: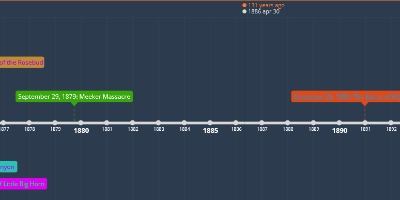 Indian wars Corrupt or Correct?
Date: