sep 28, 1874 - September 28, 1874: Battle of Palo Duro Canyon
Description:
The US army had attacked Comanche, Kiowa, and Cheyenne Indians while going down a steep canyon wall. The Indians were caught by surprise that couldn't even retreat fast enough.
Outcome: US victory. Only four Indians were killed, but the loss of supplies was devastating. General Mackenzie's men burned over 450 lodges and destroyed countless pounds of buffalo meat. They also took 1,400 horses. Most were killed to prevent Indians from recapturing them.
Importance: The largest army victory during the Red River War.
Added to timeline: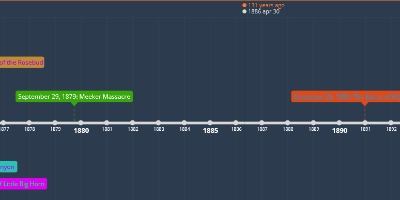 Indian wars Corrupt or Correct?
Date: