apr 26, 1873 - April 25, 1873: Battle of Sand Butte
Description:
Captain Evan Thomas commanded five officers, sixty six troops, and fourteen Warm Spring Scouts. While they were eating lunch at Sand Butte, they were attacked by 22 Modoc led by Scarfaced Charley. Some troops fled. The others were killed or wounded.
Outcome: Indian victory. US casualties included four officers killed and two wounded. 13 enlisted men were killed and 16 wounded.
Importance: called for the removal of Col. Gillem. He was replaced by Jefferson C. Davis.
Added to timeline: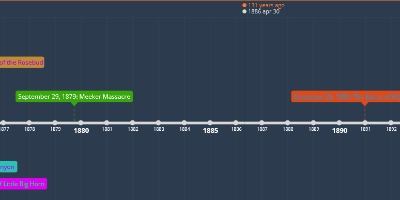 Indian wars Corrupt or Correct?
Date: