sep 29, 1879 - September 29, 1879: Meeker Massacre
Description:
Ute Indians attacked an Indian Agency. They killed the agent, Nathan Meeker and his 10 male employees.
Outcome: Indian victory
importance: led to the Ute Removal Act. The act declined the 12 million acres of land that was guaranteed to the Ute Indians.
Added to timeline: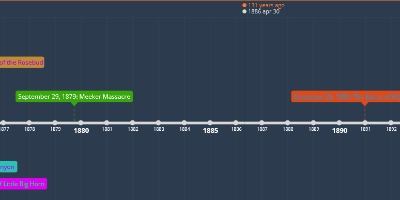 Indian wars Corrupt or Correct?
Date: