2h 6min, apr 29, 1792 y - Murder of General Dillon by His Own Troops
Description:
The French troops were largely untrained, undisciplined and lacked an experienced officer corps. The general sentiment at the time was that there were counterrevolutionary saboteurs, a rumor that led to soldiers mutinying and commanding officers being killed.
Added to timeline: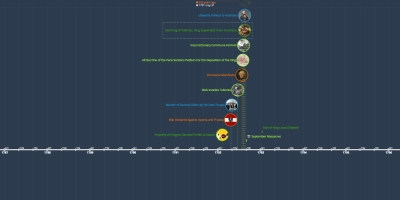 French Revolution - 1792
(Robespierre, Danton, and Lafayette are listed earlier on th...
Date:
Images: