17h 40min, jan 1, 2002 y - Resurgence of the Taliban
Description:
How did the level and type of violence in Afghanistan change during this time? How did the resurgence of the Taliban affect Afghans' opinions of the US?
The type of violence of the Taliban changed into focusing more on terror tactics and their attacks.The Afgan's believed the US was not doing their job because these forces were resurfacing.
Added to timeline: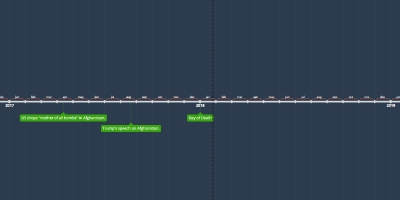 Afghanistan and Iraq Timeline
Alex and Lizzie
Date: