feb 3, 1856 - Italian Priest Television
Description:
Giovanni Caselli
https://en.wikipedia.org/wiki/Giovanni_Caselli
Facsimile transmission systems pioneered methods of mechanically scanning graphics in the early 19th century. The Scottish inventor Alexander Bain introduced the facsimile machine between 1843 and 1846. The English physicist Frederick Bakewell demonstrated a working laboratory version in 1851. The first practical facsimile system, working on telegraph lines, was developed and put into service by the Italian priest Giovanni Caselli from 1856 onward.
Added to timeline: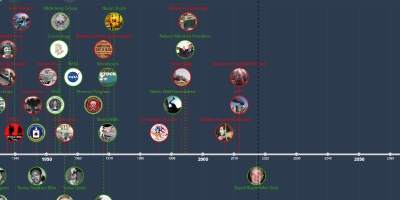 Life Through My Eyes in Time.
Trying to understand life around me in the times of now and ...
Date:
Images: