jan 1, 1709 - Doxology
Description:
Written by Anglican Bishop Thomas Ken in 1674
Published in 1709
Commonly known as "The Doxology," this text is taken from the final verse in two hymns written by Thomas Ken, "Awake, my soul, and with the sun" and "Glory to thee, my God, this night." It is sung to the tune "Old 100th" and sung in many worship settings, including Catholic and Protestant, liturgical and free, etc.
Added to timeline: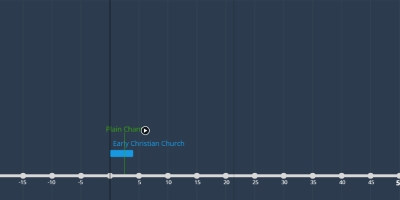 History of Music in Christian Worship
IN PROGRESS: An attempt to place significant musical events,...
Date:
YouTube: