jan 1, 250 - Ludovisi Battle Sarcophagus
Description:
Romans vs Goths
Romans seen heroic, ideal
Goths seen barbaric.
Styles is pulling away from classical antiquity/ Not a clear sense of space, very dense. Deep relief
More sarcophagi 2nd and 3rd century. More fashionable to bury dead instead of cremation.
Layers of dense carving. Full of movement. Sense of decision making. Move from High Classical towards interaction. Empire still somewhat unstable.
Added to timeline: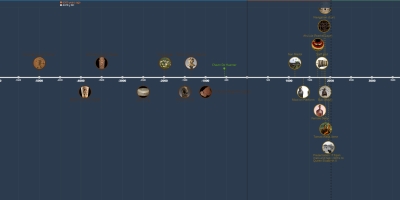 APAH Timeline
Date:
Images: