jan 1, 118 - Pantheon
Description:
118-125 CE
Concrete and stone facing
Imperial Roman
Best preserved Roman monument.
Originally a temple to the gods then made into a church.
One of the most influential and copied buildings of Roman empire.
Radical design - Central points and radiates from the central point.
Oculus brings fight into space. Light moves within the space. Almost like a sundial.
Originally contained sculptures of the gods and emperor.
Added to timeline: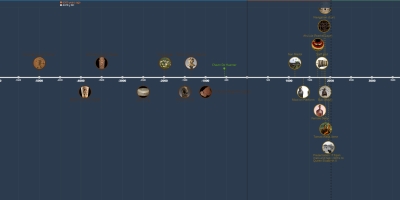 APAH Timeline
Date:
Images: