jan 1, 109 - Forum of Trajan
Description:
106-112 CE
Column completed 113 CE
Brick, concrete, marble
Apollodorus of Damascus
Rome, Italy
Trajan = Emperor of Rome 98-117
Elected for his ability to rule not his bloodlines.
Apollodorus was the architect associated with the forum and column.
Column of Trajan - 22 layers that depict chronologicalt the two main wars that Trajan fought against the Dacians.
Personification (back of large male figure) of the Danube river where the bridge was built. Base shows typical defeated Dacian weapons. Oak wreath at bottom = victory
Markets of Trajan was a large mall. As emperor, you have the power to build the projects for the Roman public. Dense multi-story structure because of concrete.
Added to timeline: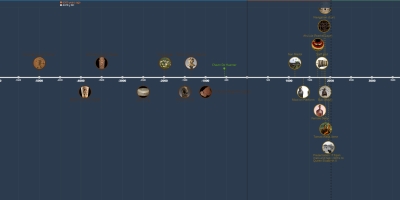 APAH Timeline
Date:
Images: