jan 1, 410 - Grave Stele of Hegeso
Description:
410 BCE
Marble and paint
Kallimachos
End of high classical movement.
Stele - Upright slave gravestone with relief sculpture.
Most works were for public but this one was for private, also first sculpture to depict people.
The people are Seen with her attendant.
Added to timeline: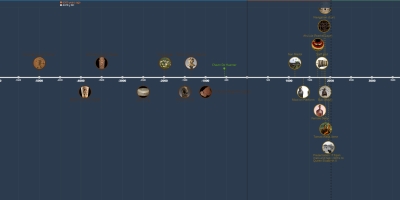 APAH Timeline
Date:
Images: