jan 1, 445 - Doryphoros (Spear Bearer)
Description:
Greeks believed in body perfection from the parts of the body and how they harmonized. Called Canon: perfect form or something could be passed on. Mathematical relationship before body parts to achieve true beauty. Not about warfare, a sculpture that is about the perfection of the human form. Found in Pompeii where athletes would work out. Here, Greeks begin to move out from the stiffness shown in the kouros. No symmetry.
Roman copy based off the Greek bronze one..
Canon : An idealized form that could be studied and replicated.
Made out of marble but the original was bronze.
Added to timeline: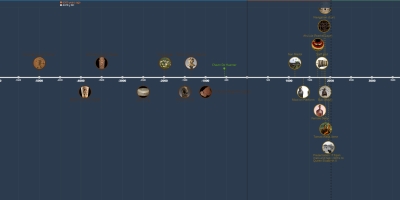 APAH Timeline
Date:
Images: