12 h, jun 15, 712 y BC - Lamassu
Description:
Alabaster
Iraq
Assyrian Art (1000-500 BCE)
The Lamassu were part of the palace of Sargon.
These were carved sculptures there were considered "protectors" of the city gates.
These are winged bulls with the heads of men.
Represent power of the king
Carved from monolithic stone.
So much attention to detail
Inscriptions declaring the power of the king
5 legs suggests that it is meant to be seen from the front and the side.
Side view = movement
Front view = still
Added to timeline: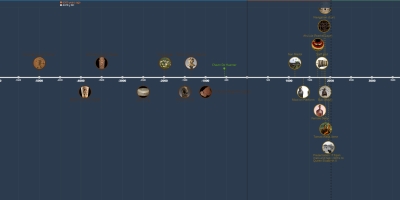 APAH Timeline
Date:
Images: