13h 34min, jan 24, 2018 y - Exclusive: Richardson quits Myanmar's 'whitewash' Rohingya crisis panel
Description:
The armed forces have been accused by Rohingya witnesses and human rights activists of carrying out killings, rapes and arson in a campaign senior officials in the United Nations and United States have described as ethnic cleansing. Myanmar rejects that label and has denied nearly all the allegations.
Richardson said he was also "taken aback by the vigor with which the media, the United Nations, human rights groups and in general the international community were disparaged" during the last three days of meetings the board held with Myanmar officials.
https://www.reuters.com/article/us-myanmar-rohingya-richardson-exclusive/exclusive-richardson-quits-myanmars-whitewash-rohingya-crisis-panel-idUSKBN1FD2OJ
Added to timeline: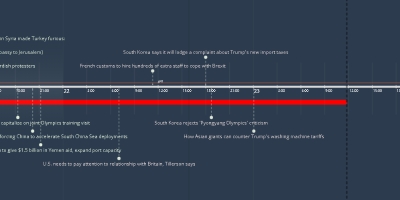 World Politics Time Line 2018
For more information, go to: http://visualtrackers.com/world...
Date: