14h 7min, jul 1, 1323 y BC - Tutankhamun's Tomb, innermost coffin
Description:
1323 BCE
Gold and semiprecious stones
Egypt
Tutankhamun was only 9 when he became king during the New Kingdom.
Tutankhamun died at the age of 18 without an heir
His tomb was found in 1922 in the Valley of the Kings. Egyptians had stopped building pyramids because of the grave robbing; so they buried them more secretly in the Valley of the Kings.
Added to timeline: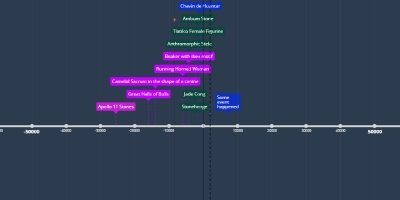 APAH
Date: