0h 5min, sep 10, 2620 y BC - Seated Scribe
Description:
2620-2500 BCE
Painted limestone, copper,
Saqqara, Egypt
Seated sculpted figure holding rolled papyrus and probably a pen that has since been lost.
Interestingly he is depicted in a more normal pose with normal features which contradicts most Egyptian art at that time that seemed to be more stylized. Probably because he is not of elite status. Although we know he's important because he can read and write AND he had a sculpture made of him. Even the evidence that he's a little pudgy gives us a clue that he probably ate well.
Added to timeline: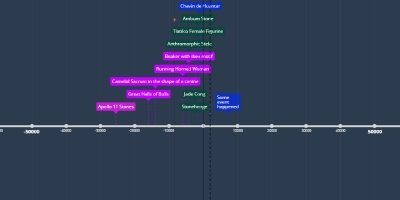 APAH
Date: