18h 25min, aug 21, 455 y BC - Niobides Krater
Description:
460-450 BCE
Clay, red figure technique
Greece
Calyx krater is a large punch bowl used to mix water and wine.
The moral Niobe had 14 children. She bragged about her children be more beautiful than the children of the goddess Leto (mother of Apollo and Artemis) We see them revenging their mother.
Added to timeline: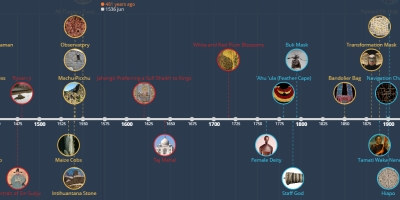 APAH
Date:
Images: