17h 17min, dec 7, 600 y BC - Athenian Agora
Description:
Land, (plan/design)
Greece
Agora = central meeting place
Democracy in Athens -
During the 5th century we start to see the opening up of citizens participation in their government.
Didn't vote for representation
Participated Directly
Those who were great speakers could become powerful, therefore offices are held by rotation instead of election.
Few position were voted on:
Pericles re-elected as general over 15 times.
To be able to vote or make decisions; one had to be a citizen = Male/Athenian (Athenian = both parents are Athenian)
Ostracized Pottery - Names of men who were thought to be a danger to the state were carved onto pottery. This was sort of a "checks and balances" system of preventing one person from having too much power.
Added to timeline: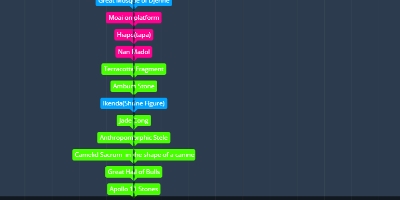 APAH
Date: