nov 5, 1353 BC - Akhenaton,Nefertiti and three daughters
Description:
limestone
Amarna, Egypt
Throughout the Kingdoms and Intermediate Periods; art is consistent for over 3000 years.
But during this time of the New Kingdom, things started to change in Egyptian art. Akhenaton changes the religion around 1350 BCE.
Changes from god Amun to Aten
He and his wife are the only representatives to Aten. Priests have no connection to Aten, upsetting the order of things.
Along with these changes; art stylistically changes as well. Previous art was more rectilinear.
Added to timeline: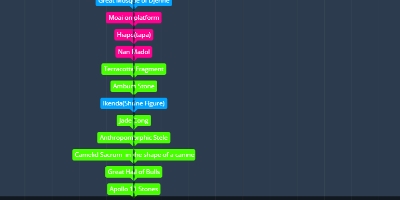 APAH
Date: