oct 1, 460 BC - Niobides Krater
Description:
Clay, red figure technique
Greece
Calyx krater - large punch bowl used to mix water and wine
Created by a Niobid painter.
Red figure painting.
The figures are part of the red clay of the pot set against a black background.
Allows for detail
Severe style (term for sculpture) Transition from Archaic but before Classical.
Figures occupy different levels versus a single ground line.
The moral Niobe had 14 children. She bragged about her children be more beautiful than the children of the goddess Leto (mother of Apollo and Artemis) We see them revenging their mother.
Opposite Side:
Hero Herakles takes center (part mortal/part god; son of Zeus)
May be influenced by greek wall painting
Trying to show depth
Could this be a representation of greek soldiers coming to a statue of Herakles asking for protection?
Added to timeline: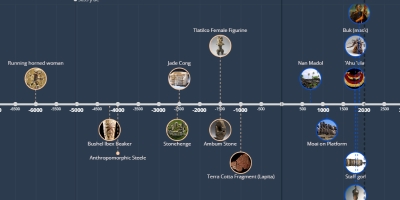 APAH timeline
Date:
Images: