0h 40min, aug 23, 2700 y BC - Votive Statues from the square temple at Eshnunna
Description:
2700 BCE
Gypsum, alabaster, shell, limestone
Sumerian Eshnunna (Iraq)
During early Dynastic period, life was focused on gods who were believed to live in the temples. The temples weren't a place a worship. Mostly room for a priest who connected to the gods. Because of lack of access, elite had votives created in their likeness to represent them in the temple. Not sure how they were presented to the gods, some were found buried under the temple floor.
Added to timeline: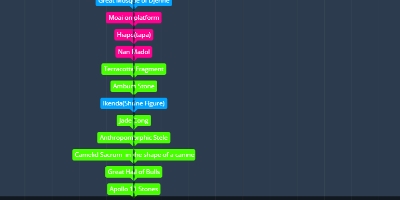 APAH
Date: