apr 10, 1830 - The Great Wave
Description:
"Under the Wave of Kanagawa"
from a series of 36 vies of Mt. Fuji
1830-1833 CE
Polychrome woodblock print; ink and color on paper
Katsushika Hokusai
Most iconic piece of Japanese art.
Prints were made quickly and sold cheaply.
Shows influence of Dutch art.
Inspired European artists
use of perspective
Ukiyo-e - woodblock printing. Known for emphasis of line and pure color.
Added to timeline: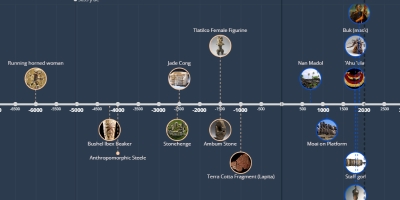 APAH timeline
Date:
Images: