dec 17, 1579 - Philip II
Description:
1580 is the specific date that King of Portugal died and Philip combined his nation with the property he inherited from his father.
Philip inherited Spain, Spanish Netherlands and American colonies from His father Charles V.
He used to invade Ottoman Empire and England to defend Catholicism.
He ruled the Golden Age but also the inflation.
Added to timeline: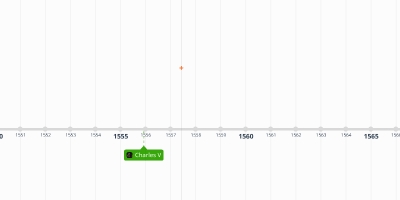 Spain Timeline
W History
Date:
Images: