aug 6, 1945 - Atomic Bombs dropped on Japan
Description:
Hiroshima is destroyed on the 6th of August by an atom bomb (little boy). Three days later on the 9th of August Nagasaki is destroyed by another more powerful atom bomb (Fat man). Japan announces its surrender six days after the destruction of Nagasaki (15th of August) to the allies.
Added to timeline: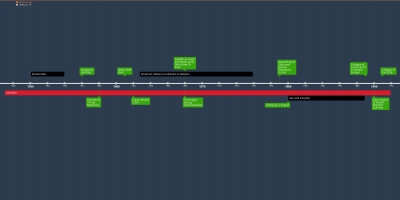 Wars throughout the Twentieth and Twenty first Centuries
Some of the wars and events in the Twentieth and Twenty firs...
Date: