3h 45min, jul 21, 480 y BC - Tomb of the Triclinium
Description:
Tufa and fresco
Tarquinia, Italy
Etruscan
Gives us a glimpse into their funeral celebrations and the way they viewed death.
Elite funerals were elaborate that changed through geography and time.
Tarquinia is known for its elaborately painted tombs.
The Etruscans were part of the Iron Age culture at this time and were wealthy through the exchange of metal and mineral ores.
Added to timeline: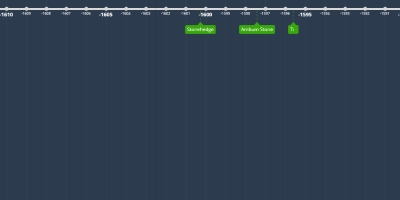 Timeline APAH
Date:
Images: