jan 7, 1913 - John D. Rockefeller
Description:
Rockefeller became the country's first billionaire with a fortune worth nearly 2 percent of the national economy. His peak net worth was estimated at $336 billion (in 2007 USD, inflation-adjusted) in 1913.
https://en.wikipedia.org/wiki/John_D._Rockefeller
Added to timeline: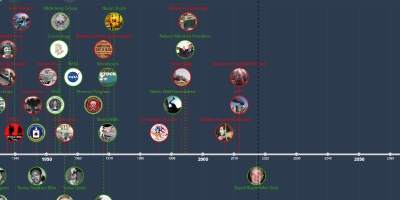 Life Through My Eyes in Time.
Trying to understand life around me in the times of now and ...
Date:
Images: