feb 4, 1887 - Interstate Commerce Act
Description:
it had attempted to regulate the growing railway industry in the US and Made in 1887. Important because it represented a congressional response to the calls for railroad regulations and established the first of many federal regulatory commissions like the Interstate Commerce Commission (ICC).
Added to timeline: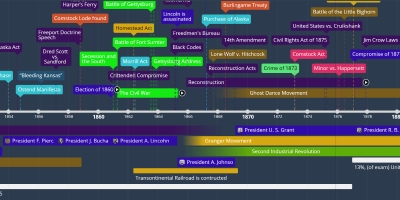 APUSH
Timeline for anyone taking AP US History. Its really importa...
Date: