jul 19, 1892 - Homestead Steel Strike
Description:
union strikers drove Pinkerton agents off the plant site, but then the state militia restored order, which allowed nonunion labor, or "scabs" to enter the factor and resume production.
Added to timeline: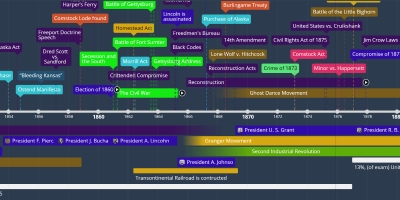 APUSH
Timeline for anyone taking AP US History. Its really importa...
Date: