feb 5, 1877 - Great Railroad Strike
Description:
was the 1st rail strike and general labor strike in US history. Revealed the tension between labor and business in the US during the Second Industrial Revolution, led to the regulation of the railroad industry and better organization of the labor movement.
Added to timeline: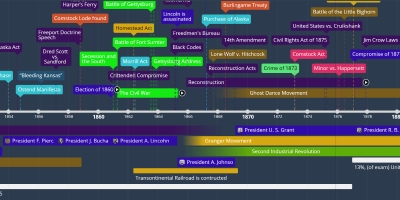 APUSH
Timeline for anyone taking AP US History. Its really importa...
Date: