oct 18, 1854 - Ostend Manifesto
Description:
it was a confidential 1854 dispatch to the U.S.State Department from American diplomats meeting in Ostend, Belgium, suggesting that the U.S. would be justified in seizing Cuba if Spain refused to sell it to the U.S. When word of the document leaked, Northerners seethed at this "slaveholders plot" to extend slavery.
Added to timeline: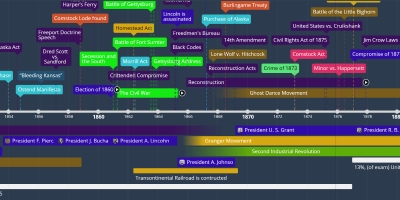 APUSH
Timeline for anyone taking AP US History. Its really importa...
Date: