apr 10, 1875 - United States vs. Cruikshank
Description:
it declared the federal government could only regulate the actions of states regarding civil rights, and that it was up to the states to regulate the actions of individuals. This resulted in further limitations of the 14th and 15th amendment and the Civil Rights Act
Added to timeline: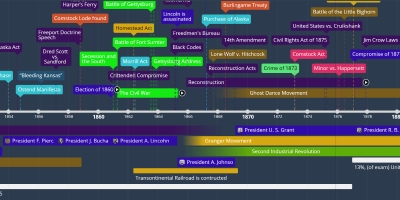 APUSH
Timeline for anyone taking AP US History. Its really importa...
Date: