mar 4, 1867 - . Tenure of Office Act
Description:
it made it illegal for president to replace officers who have been confirmed by Congress without Congressional approval. Limited executive power. President Johnson disobeyed this law on the grounds of it's unconstitutionality, this action led to his attempted impeachment.
Added to timeline: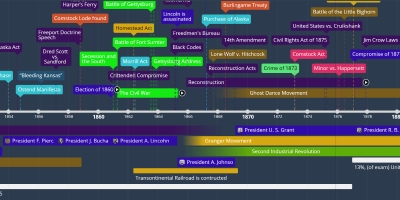 APUSH
Timeline for anyone taking AP US History. Its really importa...
Date: