jan 1, 1861 - Secession and the South
Description:
was when the southern states tried to withdrawal from the Union. 11 states seceded, beginning with South Carolina on April, 1861. Began after Lincoln was elected in 1860.
Added to timeline: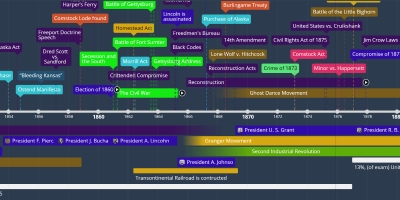 APUSH
Timeline for anyone taking AP US History. Its really importa...
Date: