feb 14, 1876 - Minor vs. Happersett
Description:
the U.S. Supreme Court case in which the court ruled unanimously in 1874 that the right of suffrage was not protected by the Fourteenth Amendment to the U.S. Constitution.
Added to timeline: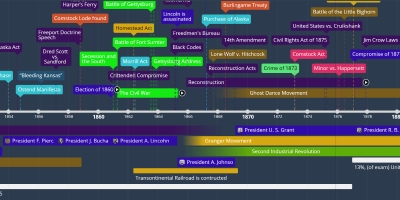 APUSH
Timeline for anyone taking AP US History. Its really importa...
Date: