sep 16, 1867 - Lone Wolf v. Hitchcock
Description:
Was the case of Kiowa Chief Lone Wolf and his failed battle against the U.S. government to stop the allotment of the Kiowa reservation was a watershed event in the jurisprudence history of federal government policy toward American Indians. In a unanimous ruling, the U.S. Supreme Court granted Congress almost limitless powers in dealing with American Indians!
Added to timeline: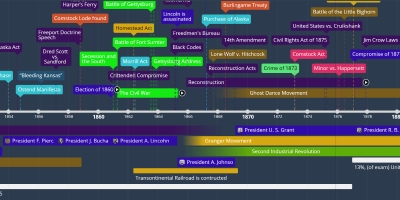 APUSH
Timeline for anyone taking AP US History. Its really importa...
Date: