nov 19, 1864 - Sherman's March to the Sea
Description:
was a military campaign from September through December 1864 in which Union forces under General Sherman marched from Atlanta, Georgia, to the coast at Savannah. Carving a path of destruction as it progressed, Sherman's army aimed at destroying white southerners' will to continue the war.
Added to timeline: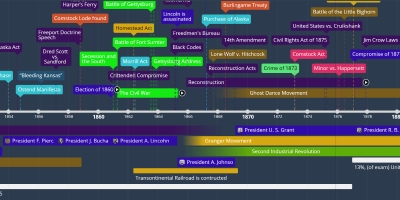 APUSH
Timeline for anyone taking AP US History. Its really importa...
Date: