jul 19, 1867 - Reconstruction Acts
Description:
beginning of Congressional Reconstruction- Divided south into 5 military districts, required they create new govts that involved black participation, required the states to ratify 14th amend, and permit freedmen to vote in order to re enter the Union.
Added to timeline: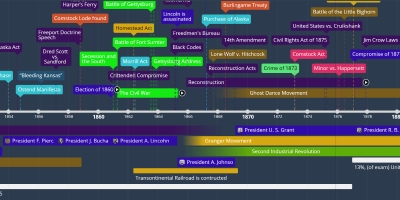 APUSH
Timeline for anyone taking AP US History. Its really importa...
Date: