mar 3, 1865 - Freedmen's Bureau
Description:
it was a government agency whose focus was to provide food, medical care, administer justice, manage abandoned and confiscated property, regulate labor, and establish schools for freed slaves and poor whites.
Added to timeline: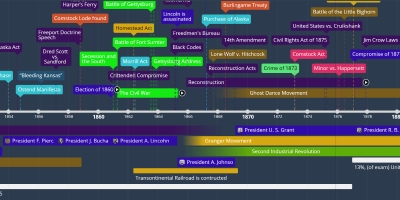 APUSH
Timeline for anyone taking AP US History. Its really importa...
Date: